Revolutionising construction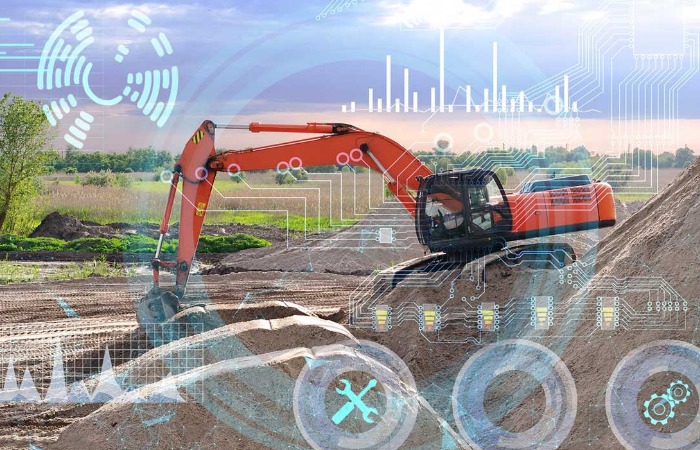 The construction equipment sector, like many other areas of the manufacturing industry, has experienced significant changes over the past few decades. One particular challenge that has hindered the growth of the industry is the shortage of skilled labour, especially considering the increasing demand for equipment in infrastructure development. However, the industry has found a solution by leveraging automation and other advanced technologies to revolutionise the manufacturing process and overcome these obstacles.
The integration of Industry 4.0 into the Indian construction sector has influenced industry players to reevaluate their approach to equipment conception, design, functionalities, and manufacturing processes. By incorporating the Internet of Things (IoT) and data analytics into equipment and various processes, the industry has achieved enhanced efficiency and productivity.
Automation has become a central focus in recent years, as manufacturers strive to improve efficiency, reduce costs, and enhance product quality. By automating multiple stages of the manufacturing process, the industry has effectively managed the growing demand while increasing efficiency and saving costs. Tasks such as welding, painting, and assembly, which are often monotonous, hazardous, or require high precision, are now successfully handled by robotics.
Furthermore, to address the labour shortage issue, manufacturers have implemented automated guided vehicles (AGVs) and mobile robots for material handling and transportation purposes. Automation is also facilitated through computer-aided design (CAD) and computer-aided manufacturing (CAM) technologies, which enable the fabrication of automated components and 3D models of machinery. This approach significantly reduces the time and expense associated with generating parts and minimises the occurrence of errors.
Sensors and IoT technology have also gained prominence in the industry. By utilizing sensors, equipment performance can be monitored, allowing for the early detection of problems or malfunctions. This proactive approach enables timely maintenance interventions, ultimately reducing downtime. Moreover, IoT technology facilitates the connection of machines and equipment, enabling the collection of real-time data that can be leveraged to optimise operations and improve overall efficiency.
In conclusion, the construction equipment sector has embraced automation and advanced technologies to overcome challenges related to labour shortages and meet the increasing demands of infrastructure development. The integration of IoT, data analytics, robotics, and CAD/CAM technologies has led to enhanced efficiency, cost reduction, and improved product quality. By leveraging these innovations, the industry is poised for further growth and success in the future.
Himanshu Sharma, Head – Marketing and Corporate Communication, B&R Automation, said, "Every industry is now embracing digitalisation. In the modern world, it is impossible to think of any industry not adapting its ways of manufacturing to deliver more through various modes of digitalisation. Also, by leveraging advanced manufacturing concepts together with digitalisation, machine builders can now deliver superior performance and add value to their customers. To put it briefly, digitalisation is fundamentally changing how machines are manufactured and is an ideal option for every machine builder to build more reliable and efficient machines, helping them from the design phase to installation and effective after-sales in the market."
He added, "Industry 4.0 is helping machine builders to implement digitalisation, which has proven to be the differentiator factor for providing possibilities like machine monitoring and support, energy monitoring, production tracking, predictive maintenance, and improving overall operator and machine safety. In return, the construction sites will benefit from quality work, improved safety, and timely completion of the project, which will aid further growth of the construction equipment industry."
Puneet Vidyarthi, Head Marketing & Business Development (CE business) - India & SAR, CASE Construction Equipment, said, "At CASE, the manufacturing, research, and designing process are both aided by automation on various levels. Our Pithampur facility is designed with cutting-edge automation technologies to manufacture superior-quality products. The automation includes robotics welding which gives welding joints superior strength and robustness. This helps in the repeatability of the same welding, minimises human error, and maintains consistency in quality. Our ultra-modern paint shop uses both Manual and Automated Paint operations providing aesthetically appealing products. It also boasts eco-friendly next-gen technology ensuring that the paint lasts longer. Additionally, we use automation in laser cutting, gas cutting, and in our machining centre."
The use of data analytics, artificial intelligence, and machine learning further assists in the manufacturing of construction equipment. He added, "At a group level, CNH Industrial, our parent company has recently inaugurated the India Technology Center, specifically to use new tools for RD and collaboration with CNH global team. This includes tech tools like cloud, VR, SW, electrification, autonomous, advanced analysis, simulation, automation, and mechanical and electrical design, etc. Technologies such as these help in efficiency and dexterity in the industry."
Automation has revolutionised the manufacturing process in the construction equipment industry, but its impact goes beyond just production. The actual products themselves are undergoing a significant transformation, becoming increasingly automated. Advanced communication and artificial intelligence technologies have enabled these machines to operate remotely and autonomously. This means that commonly used construction equipment such as cranes, excavators, and trucks can now be equipped with automated capabilities. By incorporating automation, these machines enhance safety by allowing remote operation in hazardous work conditions.
Said Vidyarthi, "In India, we are already seeing the integration of automated technologies like Telematics and IoT in construction equipment to give customers real-time data about the performance and operation of their equipment. Telematics in construction equipment involves the use of sensors, GPS tracking, and other technologies to monitor and transmit real-time data about equipment performance, location, and usage. Sensors gather this information, which is then sent across a wireless communication network to a central server. Software programmes are then used to evaluate the data in order to provide information about the fuel usage, maintenance requirements, and productivity of the equipment."
Amit Hatgine, Sr.Application Engineer, ifm Electronic India, said, "The world CE is also reshaping In India as well. With growing awareness, end-users are becoming smart and demanding world-class technology for better fuel efficiency, higher productivity, and profitability. Further, the entry of global OEMs is also leading to the upgradation of technology-driven product features such as remote access devices, automatic controls to maneuver machines, more efficient BS4 engines, and cabin air-conditioning. These features are gaining popularity among customers. As a result, some recent product launches in excavators and backhoe loaders are featuring several additional functionalities, including service enablers such as the capability to send problem logs by SMS to the nearest service point and download historical data regarding engine status, hydraulic systems, fuel consumption and the expected life of critical components."
He added, "Customers are also realising that increased productivity and the reliability of construction equipment ultimately translates into higher profitability from fewer defect-related claims and the avoidance of death penalties. This is also one of the reasons that the end-users are demanding highly productive and technologically advanced machines."
ifm has developed the ecomatmobile series controllers and components, especially for mobile applications. The most important part of mobile machines is the mobile controller that offers free programmability, configurability of the inputs and outputs, and a CAN interface with CANopen and SAE J1939 protocol.
Said Hatgine, says, "Customers are also realising that increased productivity and the reliability of construction equipment ultimately translates into higher profitability from fewer defect-related claims and the avoidance of death penalties. This is also one of the reasons that the end-users are demanding highly productive and technologically advanced machines."
Added Hatgine, "Camera systems for mobile applications reliably monitor operating and rear areas. Camera images and process values are displayed on the user-friendly dialogue units which also support high-quality graphics. The product range is completed by mini controllers, decentralised I/O modules, sensors and components for diagnostics and service. All units have robust seals preventing the penetration of moisture. An IP69K system, including connectors and cables, ensures high ingress protection from the controller to the sensor."
"We are expanding our product portfolio with a new series of ecomat controllers powered with a state-of-the-art multi-core 32-bit processor with a clock frequency of 300 MHz, interface with the extended functionality of CAN, RS232, Ethernet, multi-functional inputs/outputs, SIL2 PLd, and E1 certifications. Ifm is presenting new series of ecomat Display, powerful modules for a mobile machine. It has LED displays 5-inch, 7-inch and 12-inch with buttons or touch screen. The special optical bonding prevents penetration of moisture, offers optimum readability, and has software-driven orientation (portrait/landscape)," added Hatgine.
In the area of fleet management, ifm offers mobileIoT, which enables direct connection from the control centre to the machine on site. With Ifm mobileIoT suite software solutions, you can keep an eye on the machine fleet and operating status. It helps to react to maintenance requirements in good time. This system is also suitable for fleet leasing companies and for OEMs who want to add value to their customer offer by proving high-precision maintenance and after-sales services.
Said Sharma of B&R Automation, "Manufacturers of construction machinery face the challenge of implementing intelligent and autonomous machine functions quickly and maintaining them over the long term. B&R continues to open new possibilities in the automation of mobile machinery or heavy equipment manufacturers. B&R has added a full-scale PC for mobile machinery to its portfolio."
"The powerful PC for mobile machinery is equipped with an Intel Core i processor and offers IP69K protection for deployment in harsh environments. Its high performance makes it optimally suited for smart machines that communicate with each other, process data, and send it to the cloud. A variety of option boards makes it easy to connect sensors, transmit diagnostics data, or control stepper motors directly. With APROL, B&R offers a tool for implementing PC-based tasks like predictive maintenance, big data analytics for machine optimisation, or security gateways. Additionally, B&R Hypervisor also makes it possible to run multiple operating systems in parallel on the same controller which helps in tasks like data collection, monitoring, charting, and analysis using externally installed applications on the operating system."
"Our range has been built on a global platform, equipped with world-class renowned components, which makes product technological advancements. Apart from this, all our products are telematic-enabled, which provides freedom for customers to monitor machines from anywhere. With our telematics, the customers get higher security, optimum operational efficiency, easier and precise fleet monitoring, which increases machine productivity, reduced costs, and improved fleet utilisation," says VG Sakthikumar, Managing Director, Schwing Stetter (India).
Caterpillar India is leveraging technology and innovation to improve the productivity and sustainability of products, services and solutions for its customers. Cat Product Link™, along with GPS connect, help improve traceability and visibility while also enabling the systems to observe, identify and understand different facets of heavy machinery operation without human intervention.
Said Mukul Dixit, India Director of Sales and Marketing, Caterpillar's Global Construction and Infrastructure Division, "We want all our customers, big and small, to be more successful using our products. Caterpillar achieves this by combining services and technology, such as data analytics and automation, to offer solutions beyond its machines."
Cat Grade with Assist for excavators uses machine position sensors and operator-defined depth and slope parameters to automate boom and stick movements for more accurate cuts with less effort to help increase operator efficiency.
Cat Motor Grader equipped with AccuGrade Grade Control System enhances grading accuracy and virtually eliminates the need for survey stakes. The revolutionary Caterpillar solution is factory integrated, sensor-independent, and features a suite of products that includes cross slope, sonic, laser, Global Positioning System (GPS) and Automatic Total Station (ATS) technology.
V Senthilkumar, Managing Director, Propel Industries, also feels the same. He adds, "AI, IoT and automation are definitely the future for the industry. Propel has committed major time and investment in studying how to effectively use these new technologies to benefit our customers."
"Due to the inconsistent availability of manpower and the need for higher outputs, our customers are slowly shifting towards automation with Columbia Model SPM26 and 30 automatic plants. Due to the market need for a higher level of automation and output, we are introducing a Model 50 machine with Pallet Transporter System and Cuber in India. Our quality-conscious customers have started producing 35 mm tiles on our SPM 20 plant to ensure consistency in the quality of the product and to gain a niche in the market," said Ramesh Babbar, President and Director, Columbia Machine Engineering.
The growing accessibility of various automation technologies is driving the demand for automated construction equipment. Moreover, the adoption of automation offers several benefits, including improved equipment efficiency and reduced reliance on human intervention during operation. As a result, the overall cost of construction projects is lowered. These advantages are expected to drive increased demand for automated construction equipment, surpassing the popularity of traditional manual equipment.
It's important to note that while automation offers numerous benefits, its widespread adoption in the construction equipment industry may also present challenges, such as initial investment costs, integration complexities, and potential job displacement. Balancing the advantages of automation with the socio-economic impact will be crucial for the industry's successful transition towards increased automation.
With the advancement of the industry, the industry anticipates greater incorporation of technology, including expanded integration of IoT, data analytics, and machine learning in both processes and equipment. This integration is poised to bring about substantial enhancements in safety, productivity, quality, and cost efficiency within the industry.
Challenges of automation
The automation of construction equipment presents several challenges that need to be addressed for successful implementation. Here are some key challenges:

Safety: Automating equipment requires sophisticated sensing and detection systems to prevent accidents and respond to unexpected events.
Adaptability: Automated equipment must be versatile and adaptable to handle different types of work, terrain, and weather conditions.
Integration with existing processes: Integrating automated equipment into existing workflows and coordinating with human-operated machinery can be complex.
Complex tasks and decision-making: Replicating human decision-making abilities in automated systems is challenging.
Maintenance and repair: Developing efficient diagnostics and maintenance systems for automated machinery is essential.
Workforce impact: Automation has the potential to change the nature of work in the construction industry. While it can enhance productivity and reduce repetitive tasks, it may also lead to workforce displacement.
Regulatory and legal frameworks: Safety standards, liability issues, and compliance with existing regulations need to be addressed to ensure the responsible deployment of automated equipment.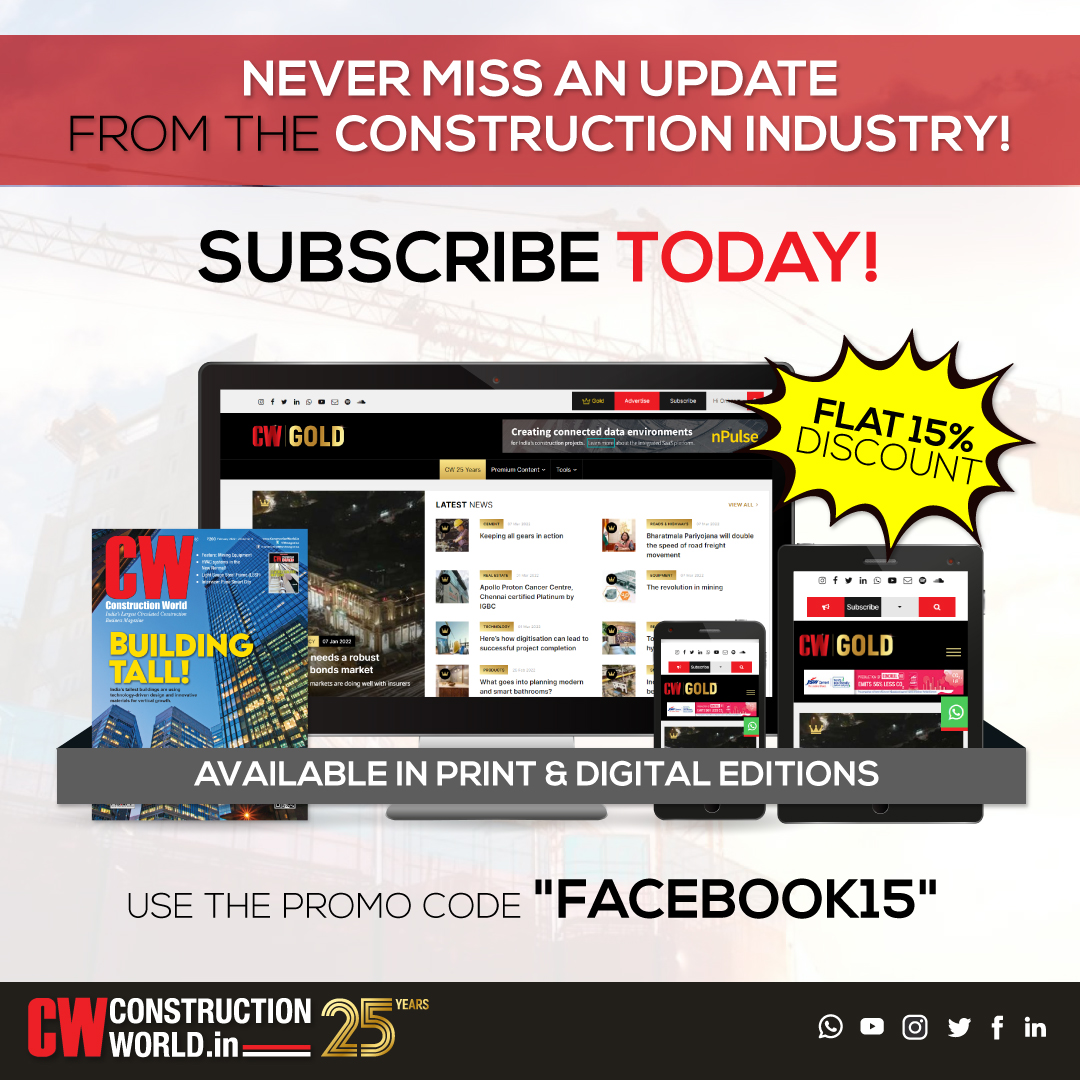 Subscribe Now
Subscribe to our Newsletter & Stay updated
Reach out to us
Call us at +91 8108603000 or