LEAD MEMBERS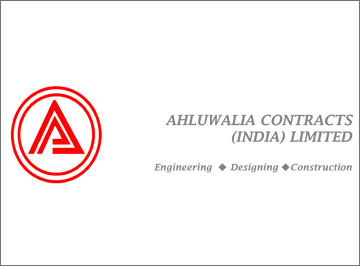 Ahluwalia Contracts (India) Limited
With specialized experience in the Construction Industry for more than 40 years, Ahluwalia Contracts have carved a niche for themself in the industry as one of the leading Civil Contractors of the country. Their turnover of over INR 1982.19 Crores for the financial year 2020-21 is indicative of their high ranking in the industry & also recognized and awarded in the category of "Best Professionally Managed Company (> Rs. 1000 Crores)" by Construction Industry Development Council (CIDC). They have earned three recognition i.e. ISO 9001:2015, ISO 14001:2015 & ISO 45001:2018. However, they take pride not on account of their turnover but on their commitment to construction quality. The company's ideological foundations in respect of commitment to time bound completion of projects and high quality construction have been the cornerstone to their rapid growth over the years. Their consistent pursuit of customer satisfaction has won them several prestigious awards and acclaim in the past.
They have had the distinction of being associated with most of the leading Architects and Consultants of the country such as Mahendra Raj, Rajinder Kumar, C.P. Kukreja, Raja Aederi, Stein Doshi Bhalla, Jasbir Sawhney, Charles Corrhea, Hafiz Contractor, Raj Rewal, Kanvinde Rai Chaudhary, Jacobs H&G, Tata Projects Ltd., Tata Consulting Engineers and others for building of large Institutional Buildings and Corporate Office Complexes, Industrial Complex Buildings, Multi-Storeyed Housing Complexes and Township Development projects, Hospitals, Medical Colleges and Laboratory Buildings, 5-Star Hotels, Educational and Technical Institutes, Schools & Auditoriums, Gymnasiums & Sport Complexes, etc.
Visit Website: www.acilnet.com/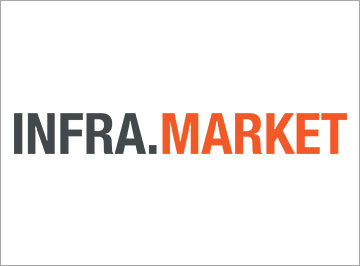 Infra. Market
Infra.Market is a one-stop construction solutions company with a vision of creating India's largest multi-product building materials brand by transforming the entire supply chain through tech innovation.
Launched in 2016 in Mumbai, the company is one of the fastest-growing unicorns in India with best-in-class economics and profitability metrics. Valued at $2.5 billion, the company is growing 5x year-on-year.
Leveraging technology, Infra.Market provides an enhanced procurement experience in the construction ecosystem and focuses on products under its own private labels.
Visit Website: www.infra.market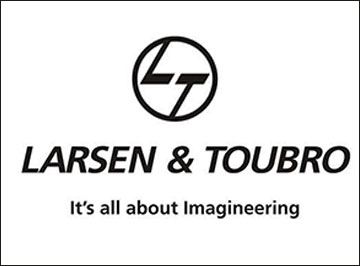 Larsen & Toubro Limited
Larsen & Toubro is a major technology, engineering, construction, manufacturing and financial services conglomerate, with global operations. L&T addresses critical needs in key sectors - Hydrocarbon, Infrastructure, Power, Process Industries and Defence - for customers in over 30 countries around the world.
L&T is engaged in core, high impact sectors of the economy and our integrated capabilities span the entire spectrum of 'design to deliver'. With 8 decades of a strong, customer focused approach and a continuous quest for world-class quality, we have unmatched expertise across Technology, Engineering, Construction, Infrastructure Projects and Manufacturing, and maintain a leadership in all our major lines of business.
Every aspect of L&T's businesses is characterised by professionalism and high standards of corporate governance. Sustainability is embedded into our long-term strategy for growth.
The Company's manufacturing footprint extends across eight countries in addition to India. L&T has several international offices and a supply chain that extends around the globe
Visit Website: www.larsentoubro.com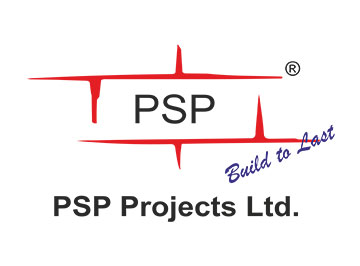 PSP Projects Limited
PSP Projects Limited is a multi-disciplinary construction company offering a diversified range of construction and allied services. Today, it ranks amongst India's fastest-growing construction companies, with a de-risked and growing order book. Leveraging its rich experience in the construction industry, it has emerged as a one-stop shop providing end-to-end and holistic services in the construction domain.
PSP Projects Limited's execution capabilities have grown significantly with time, both in terms of the size of projects that it bid for and execute, and the number of projects that it executes simultaneously.
PSP Projects Limited works with more than 100 private and public clients across the country, with the repertoire of being one of India's top EPC companies.
Major Ongoing Projects of the company are Surat Diamond Bourse, Gujarat, Shri Kashi Vishwanath Dham,Varanasi, IIM, Ahmedabad, BSE Brokers Forum Building, GIFT City , 7 Medical colleges and hospitals in Uttar Pradesh.
Visit Website: www.pspprojects.com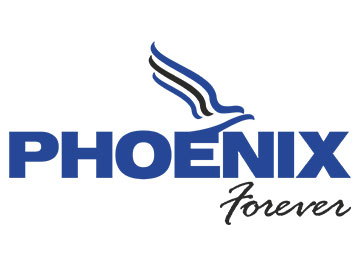 Phoenix Infratech (India) Pvt Ltd
Established in 2001, the Phoenix Group is a Corporate Real Estate Developer. In the last few years, with the rapid development of commercial real-estate in the city of Hyderabad, we have re-aligned our focus and investments in this sector as our primary growth driver.
Our deep understanding of Hyderabad as a city and our network of local professionals are our biggest assets. Being the local trusted partner to global clientele is our foremost strength.
Taking it from the blue-print right down to final delivery, we consider every step in the planning and construction process to help ensure an efficient use of time and resources. These range from simple, logical yet effective ideas to ground-breaking innovations in construction methodologies that aim to set new standards for the industry as a whole.
While our teams are constantly scouring the globe for new ideas and cutting edge technology, we believe in the power of collaborations. We always count on our top-notch partners and consultants from around the world to collectively build the best for our customers.
We believe in being part of the change and through the Phoenix Foundation take up many initiatives with the pure intent of giving it back to the society and making a difference at large.
Visit Website: www.phoenixindia.net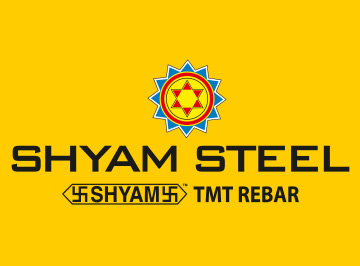 Shyam Steel Limited
Led by the Beriwala family which has over six decades of experience in the steel business, Shyam Steel Industries Ltd. , is an ISO 9001:2008 certified company having its Steel manufacturing units in West Bengal. In addition to production of quality TMT Rebars, as part of its Integrated operations we also manufacture sponge iron, billets and ferro alloys which are used for captive consumption. They operate Power plant at their manufacturing unit for captive consumption. TMT Rebars & Billet manufactured by Shyam Steel have been licensed by Bureau of Indian Standard. The consolidated turnover of the company is Rs.2700 Crs (approx.)
Shyam Steel has proved itself as an exceptional provider of quality TMT Re-Bars along with CRS TMT Re-Bars at par with the industry best & are approved as a Primary Producers of Steel for supply in various State & Central Govt. Departments as well as many big Multinational Companies all over the country. Since its inception in the year 1953 with an office in Kolkata, the Company has expanded to an extent of having established 10 Branch Offices all over India with an aspiration to serve its huge client base with prompt services.
Their continuous focus on building a brand has made them one of the leading premium brands recognised in India for TMT Rebar. They believe that their key differentiators in the retail segment are their established track record of delivering quality TMT Rebar, strong brand identity, a well-established dealer and distribution network, and an in-house retail customer relation management with wide outreach and extensive market research.
They have implemented measures to comply with applicable environmental, health and safety laws and regulations. They have established an environmental, occupational, health and safety management system in compliance with the requirements of ISO 14001:2015 and OHSAS 18001:2007 standards.
They believe that sustainable community development is essential for harmonious development of both the community and industry. Shyam Steel endeavours to make a positive contribution, especially to underprivileged communities by supporting a range of socio-economic, educational and health initiatives by adopting a need profile analysis and implementing sustainable social development projects.
Visit Website: www.shyamsteel.com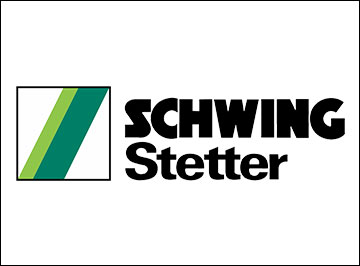 SCHWING Stetter India Private Limited
SCHWING Stetter India is the world's leading concrete equipment manufacturer providing innovative and revolutionary solutions for all types of comprehensive and challenging applications as their DNA keeps venturing new possibilities. The range of concreting machineries include the concrete batching plants, concrete mixers, concrete pumps, Truck mounted boom pumps and shotcrete pumps. Besides concreting, their company also supplies earth moving machineries, mobile crushers and concrete pavers, all of which have played an uncompromising role in the construction of major infrastructural landmarks of national importance including the rural infrastructure projects as SHWING Stetter is committed to building a better nation.
"Green" has gone from being their Identity to becoming a prime environmentally responsible company that lays equal emphasis on the recycling equipment such as the concrete recycling plants and they are the paradigm as they develop ideas and demonstrate business technologies, to find and serve the market needs in an environmental friendly manner. Their R&D has become the driving force of new product development that is able to look beyond the conventional and innovates the equipment that offer unparalleled productivity, versatility, efficiency and above all safety. They have been recognized and awarded with the Best Company in the Concrete Construction equipment at the 6 th CIA World Construction & Infra Awards, The Equipment India Award, India's most admired construction brand and The equipment India innovation of the year award under the category of Trainer of the year.
To cater to the global construction equipment needs, SCHWING Stetter India's Global Manufacturing Hub houses the world class manufacturing facility which is all set to march ahead to set new milestones and cater to the rapidly increasing customer demand for reliable construction equipment across the globe.
Visit Website: www.schwingstetterindia.com
ASSOCIATE MEMBERS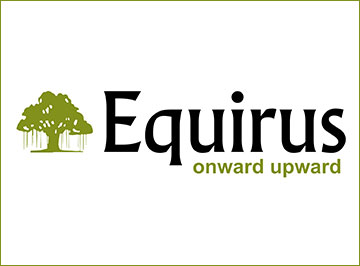 Equirus Capital Private Limited
Equirus Capital provides full-service Investment Banking services for corporate clients and HNI customers and offers services covering equity capital markets, debt capital markets, structured finance, PE, M&A, insurance broking, and wealth management. Its wholly owned subsidiary Equirus Securities is a member of NSE and BSE. It also offers depository services, portfolio management, and research apart from institutional equities. Equirus has done more than 180 transactions across M&A, PE, IPOs, QIPs, Rights Issue, and Structure Finance raising c. $6 billion in the process. Over the last 14 years, Equirus has built impeccable credentials across domains and has created a niche for itself in its ability to structure and deliver transactions in line with the client requirements.
Visit Website: www.equirus.com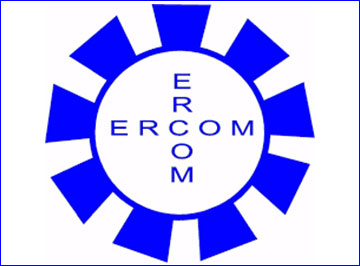 ERCOM Engineers Pvt. Ltd.
ERCOM Engineers Pvt. Ltd., New Delhi (ERCOM) are ISO-9001:2015 certified Technical and Engineering Consultancy Organization specialized in the field of Cement, Captive Power Plant, WHR, WTE, Solar, Infrastructure & Building Materials Industry and have successfully provided Technical & Engineering Consultancy Services to hundreds of reputed Clients in over 31 countries across the globe during the last 37 years approximately. ERCOM is a part of a Global Multi-national Group M/s Integrated Project Services (IPS) based in Pennsylvania, USA with their Indian Operations employing over 360 competent technical experts based in New Delhi and Mumbai.
Ercom provides entire Technical & Engineering support covering Project Management, Construction Management, Safety Audits for managing the Plant Sites including Installation Supervision, Commissioning, PG Trial Runs, Plant Optimization along with O & M Services.
They have rich experience of working with all international and Indian Cement Vendors including a number of such vendors from Europe, India and China with whom we have recently completed 4-5 projects in the Middle East and African regions.
Ercom also work with large number of Banks and Financial Institutions including World Bank / IFC Washington, Afro-exim Bank, Eastern And Southern African Trade And Development Bank, etc. in Middle East and African Regions. They have done large number of projects where they have worked as Lender's Independent Engineers (LIE) for assignment directly given by the Bank.
Kindly note that we provide the entire Technical and Engineering support covering all areas of the projects like:
Green Field Services
Technical Assistance
Brown Field Services
Specialized Services
Project Management and Field Services
Working for the Financial Institutions as a Consultant and also as Lender's Independent Engineer.
In addition to the above, Ercom also act as Owner's Engineer for various on-going as well as new green field projects in India and abroad.
Visit Website: www.ercomgroup.org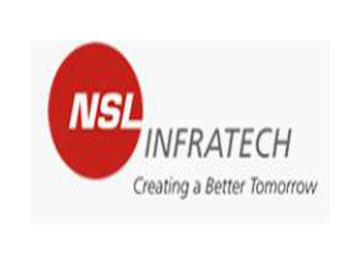 NSL Infratech Limited Group.
NSL Infratech is a part of the NSL (Nuziveedu Seeds Limited) Group, a dynamic group established in 1974, with well-directed operations headed by experienced leaders, adoption of best practices, extensive research and stress on quality.
NSL Infratech through its subsidiaries is well positioned to be reckoned as a giant in the Real Estate and Infrastructure business today with its holdings in strategically located land banks, properties in IT parks and commercial buildings. We are developing Residential and IT Parks and Commercial Buildings in IT / ITES SEZ and leased out to IT companies. Notable clientele of our IT premises are international players like, IBM, 24/7, Cyient, Sykes, Excelra, R1 RCM Global, Sandisk, Yodlee, IBM, MindTree, WellsFargo, Invesco. This experience has given the Company, in-depth knowledge of the requirements of MNCs as well as Indian firms. Armed with this potent mixture of group backing, experience, assets and business acumen on one hand and knowledge on the other, NSL infratech aims at delivering world-class landmarks to the populace.
Visit Website: www.nslinfratech.com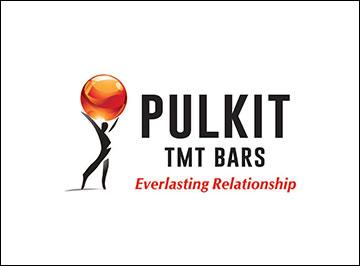 Pulkit Metals Private Limited.
Established in 1995 in South India. Having 2 plants in South India (Pondicherry – Tamilnadu & Srikalahasti – Andhra Pradesh) Group companies
Pushpit Steel Private Limited
Pulkit Metals Private Limited.
Around 500 Dealers in South India, Presence in the retail market in entire South India. Total group T.O. around 2400crs.
H.O. at Chennai, 6 branches in India, Also having a plant in Overseas in Nigeria. The Group has a turnover of Rs.1000 crore and will achieve a turnover of Rs.5000 crore by 2025.
Pushpit Steel Private Limited is a leading steel manufacturing company in South India with a capacity of producing 0.5 million metric tons of steel per annum.
Number 1 fully Integrated steel company in south India by Plant Infrastructure and sales volume.
Company is on its way to achieving 1 million metric tons sales by the financial year 2024-25.
Strong distribution network with more than 500 Distributors and Dealers across South India.
More than 200 Corporate Clients across South India
The Company owns an integrated steel manufacturing unit with state-of-the-art Induction Furnaces, Ladle Refining Furnace (LRF), fully automized High-speed Rolling Mill, Continuous Casting Machine (CCM) and world class quality testing facilities.
The Company has an In-House Sponge Iron manufacturing plant in Andhra Pradesh, Srikalahasti.
Visit Website: www.pulkittmt.in//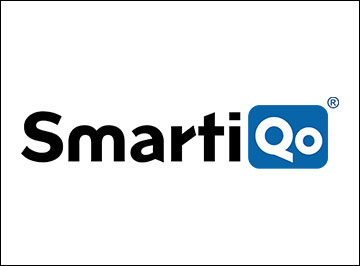 SmartiQo
SmartiQo is out on a mission to prove itself to be an experienced reality rather than just being a mere concept. By making its elegantly optimised products accessible to all the economic classes. It aims to the extinction the need of human efforts because of inefficient systems, by providing intelligent products and application for your houses and offices.
SmartiQo is doing its bit towards mankind, giving them the freedom they seek with genuine safety and surveillance solutions. One of its main focuses is to make automation more accessible. These solutions are designed to make systems smarter and human work effortless.
Visit Website: www.smartiqo.com