ASSOCIATE MEMBERS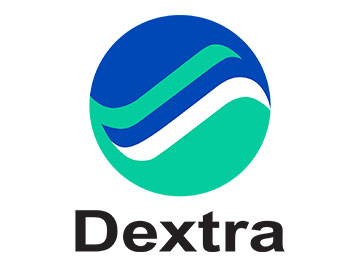 DEXTRA India
Established in 1983 by French expatriate entrepreneurs, Dextra Group has developed over a long history, during which it encouraged those with an entrepreneurial spirit and constantly strived towards innovation and growth, leading to diversification.
Our three main activities are manufacturing, trading and freight forwarding, all within the construction and industrial sectors.
Today, Dextra Group employs over 900 people worldwide, has commercial presence in 55 countries through a network of direct subsidiaries and long-term partners. Over the years, we have been involved in more than 10,000 major construction or industrial projects worldwide, providing us with unique global experience and expertise, which we continually spread through our network of partners.
Following are our major product segments
Concrete Reinforcement Solutions (Mechanical couplers for in situ & precast constructions)
Engineered Bar Systems (Tension rods, Marine tie bars & PT Bars)
Ground Engineering (Anchors & Rock bolts IN GFRP, Sonic tubes)
Visit Website: www.dextragroup.com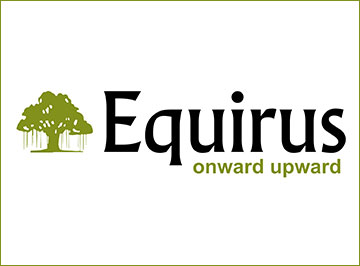 Equirus Capital Private Limited
Equirus Capital provides full-service Investment Banking services for corporate clients and HNI customers and offers services covering equity capital markets, debt capital markets, structured finance, PE, M&A, insurance broking, and wealth management. Its wholly owned subsidiary Equirus Securities is a member of NSE and BSE. It also offers depository services, portfolio management, and research apart from institutional equities. Equirus has done more than 180 transactions across M&A, PE, IPOs, QIPs, Rights Issue, and Structure Finance raising c. $6 billion in the process. Over the last 14 years, Equirus has built impeccable credentials across domains and has created a niche for itself in its ability to structure and deliver transactions in line with the client requirements.
Visit Website: www.equirus.com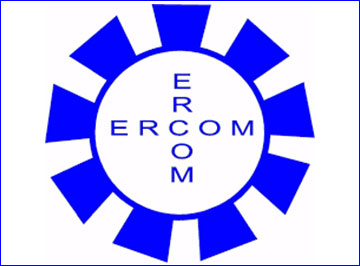 ERCOM Engineers Pvt. Ltd.
ERCOM Engineers Pvt. Ltd., New Delhi (ERCOM) are ISO-9001:2015 certified Technical and Engineering Consultancy Organization specialized in the field of Cement, Captive Power Plant, WHR, WTE, Solar, Infrastructure & Building Materials Industry and have successfully provided Technical & Engineering Consultancy Services to hundreds of reputed Clients in over 31 countries across the globe during the last 37 years approximately. ERCOM is a part of a Global Multi-national Group M/s Integrated Project Services (IPS) based in Pennsylvania, USA with their Indian Operations employing over 360 competent technical experts based in New Delhi and Mumbai.
Ercom provides entire Technical & Engineering support covering Project Management, Construction Management, Safety Audits for managing the Plant Sites including Installation Supervision, Commissioning, PG Trial Runs, Plant Optimization along with O & M Services.
They have rich experience of working with all international and Indian Cement Vendors including a number of such vendors from Europe, India and China with whom we have recently completed 4-5 projects in the Middle East and African regions.
Ercom also work with large number of Banks and Financial Institutions including World Bank / IFC Washington, Afro-exim Bank, Eastern And Southern African Trade And Development Bank, etc. in Middle East and African Regions. They have done large number of projects where they have worked as Lender's Independent Engineers (LIE) for assignment directly given by the Bank.
Kindly note that we provide the entire Technical and Engineering support covering all areas of the projects like:
Green Field Services
Technical Assistance
Brown Field Services
Specialized Services
Project Management and Field Services
Working for the Financial Institutions as a Consultant and also as Lender's Independent Engineer.
In addition to the above, Ercom also act as Owner's Engineer for various on-going as well as new green field projects in India and abroad.
Visit Website: www.ercomgroup.org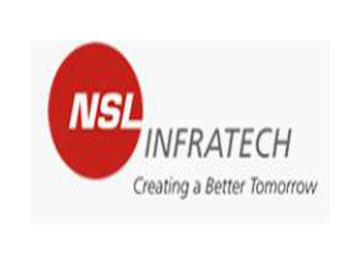 NSL Infratech Limited Group.
NSL Infratech is a part of the NSL (Nuziveedu Seeds Limited) Group, a dynamic group established in 1974, with well-directed operations headed by experienced leaders, adoption of best practices, extensive research and stress on quality.
NSL Infratech through its subsidiaries is well positioned to be reckoned as a giant in the Real Estate and Infrastructure business today with its holdings in strategically located land banks, properties in IT parks and commercial buildings. We are developing Residential and IT Parks and Commercial Buildings in IT / ITES SEZ and leased out to IT companies. Notable clientele of our IT premises are international players like, IBM, 24/7, Cyient, Sykes, Excelra, R1 RCM Global, Sandisk, Yodlee, IBM, MindTree, WellsFargo, Invesco. This experience has given the Company, in-depth knowledge of the requirements of MNCs as well as Indian firms. Armed with this potent mixture of group backing, experience, assets and business acumen on one hand and knowledge on the other, NSL infratech aims at delivering world-class landmarks to the populace.
Visit Website: www.nslinfratech.com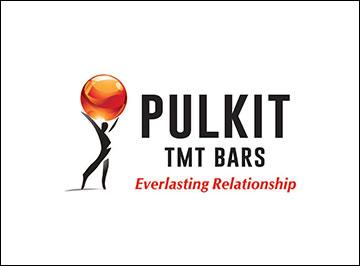 Pulkit Metals Private Limited.
Established in 1995 in South India. Having 2 plants in South India (Pondicherry – Tamilnadu & Srikalahasti – Andhra Pradesh) Group companies
Pushpit Steel Private Limited
Pulkit Metals Private Limited.
Around 500 Dealers in South India, Presence in the retail market in entire South India. Total group T.O. around 2400crs.
H.O. at Chennai, 6 branches in India, Also having a plant in Overseas in Nigeria. The Group has a turnover of Rs.1000 crore and will achieve a turnover of Rs.5000 crore by 2025.
Pushpit Steel Private Limited is a leading steel manufacturing company in South India with a capacity of producing 0.5 million metric tons of steel per annum.
Number 1 fully Integrated steel company in south India by Plant Infrastructure and sales volume.
Company is on its way to achieving 1 million metric tons sales by the financial year 2024-25.
Strong distribution network with more than 500 Distributors and Dealers across South India.
More than 200 Corporate Clients across South India
The Company owns an integrated steel manufacturing unit with state-of-the-art Induction Furnaces, Ladle Refining Furnace (LRF), fully automized High-speed Rolling Mill, Continuous Casting Machine (CCM) and world class quality testing facilities.
The Company has an In-House Sponge Iron manufacturing plant in Andhra Pradesh, Srikalahasti.
Visit Website: www.pulkittmt.in//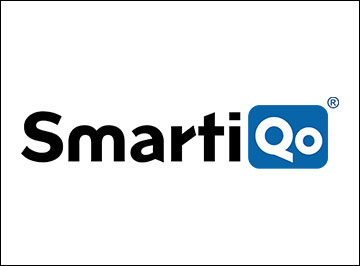 SmartiQo
SmartiQo is out on a mission to prove itself to be an experienced reality rather than just being a mere concept. By making its elegantly optimised products accessible to all the economic classes. It aims to the extinction the need of human efforts because of inefficient systems, by providing intelligent products and application for your houses and offices.
SmartiQo is doing its bit towards mankind, giving them the freedom they seek with genuine safety and surveillance solutions. One of its main focuses is to make automation more accessible. These solutions are designed to make systems smarter and human work effortless.
Visit Website: www.smartiqo.com