LEAD MEMBERS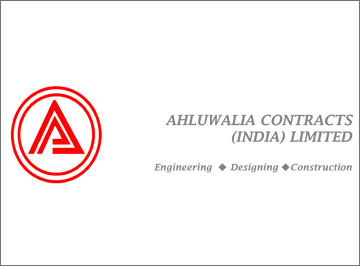 Ahluwalia Contracts (India) Limited
With specialized experience in the Construction Industry for more than 40 years, Ahluwalia Contracts have carved a niche for themself in the industry as one of the leading Civil Contractors of the country. Their turnover of over INR 1982.19 Crores for the financial year 2020-21 is indicative of their high ranking in the industry & also recognized and awarded in the category of "Best Professionally Managed Company (> Rs. 1000 Crores)" by Construction Industry Development Council (CIDC). They have earned three recognition i.e. ISO 9001:2015, ISO 14001:2015 & ISO 45001:2018. However, they take pride not on account of their turnover but on their commitment to construction quality. The company's ideological foundations in respect of commitment to time bound completion of projects and high quality construction have been the cornerstone to their rapid growth over the years. Their consistent pursuit of customer satisfaction has won them several prestigious awards and acclaim in the past.
They have had the distinction of being associated with most of the leading Architects and Consultants of the country such as Mahendra Raj, Rajinder Kumar, C.P. Kukreja, Raja Aederi, Stein Doshi Bhalla, Jasbir Sawhney, Charles Corrhea, Hafiz Contractor, Raj Rewal, Kanvinde Rai Chaudhary, Jacobs H&G, Tata Projects Ltd., Tata Consulting Engineers and others for building of large Institutional Buildings and Corporate Office Complexes, Industrial Complex Buildings, Multi-Storeyed Housing Complexes and Township Development projects, Hospitals, Medical Colleges and Laboratory Buildings, 5-Star Hotels, Educational and Technical Institutes, Schools & Auditoriums, Gymnasiums & Sport Complexes, etc.
Visit Website: www.acilnet.com/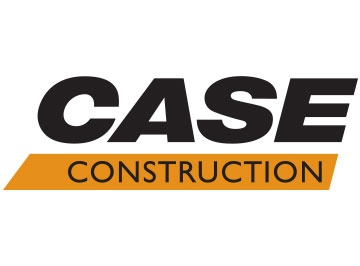 CNH Industrial – CASE Construction
CNH Industrial is a global leader in the capital goods sector that, designs, produces and sells agricultural and construction equipment. With a rich legacy of 180 years, CNH Industrial has 10 brands, 42 plants, 30 R&D centres across the world. CNH Industrial offers sustainably advanced products and is committed to delivering the highest ethical standards and supporting its dealers and customers through a diverse and inclusive workforce, industry-leading technology, exceptional safety and quality, and unmatched innovation. In India, CNH Industrial proudly serves the country through 3 of its brands - New Holland Agriculture, CASE Construction and CASE IH Agriculture. These brands deliver the promise of globally engineered excellence and have been Making in India for over 30 years.
CASE Construction Equipment is built on the principle that simple is better. It has been solving earthmoving challenges with its machines since 1842. These construction and mining equipment are an evolution of fine-tuned products designed to solve real world challenges. With a rich legacy of 180 years, CASE Construction has steeped in global technical knowledge and strong values of providing best-in-class powerful machines to its customers.
CASE Construction customers come back for its wide offering and excellent After Market Service (CASE Protect and CASE Care – extended warranty service, CASE Sitewatch program, ensures timely working procedures in case of any delay or disruption) which is available at the large dealer network across the country. It provides complete solution from purchase or rentals of construction equipment to training and maintenance of machines whenever required.
To continue its endeavour and offer the best products to Indian customers and abroad, as a market leader in Indian construction equipment, CASE has proudly contributed to India's 'Make in India' initiative. CASE Construction firmly produces in India, for the world, from research and development through production and distribution. The Pithampur Manufacturing Plant in Madhya Pradesh, India, is a testament of rich heritage and technical know-how at the global level. This cutting-edge manufacturing facility exemplifies CASE India's tradition of producing world-class equipment with innovation and intelligence for over 30 years. The centre is a powerhouse of talent, having teams recognised for their research and innovation. CASE has recognised India as a potential market and has successfully manufactured and exported machinery such as Loader Backhoes to over 30 countries including in the Middle East, Africa, Southeast Asia, Sri Lanka, Russia, and Bhutan. Recently, the bronze-certified WCM facility successfully manufactured the FX series of Loader Backhoe for the Indian market as well as the world.
Known to deliver powerful products that offer productivity, efficiency and profitability, some of the standout features of CASE equipment are FPT Engine, BS (CEV)-IV compliant that provides fuel efficiency and Intelligent Hydraulic System (CIHS). Some of the safety and comfort features such as RH Pillar mounted GVAC control, open and lockable storage spaces on RH Cluster for operator comfort and AV system for quick information, engines designed with lockable hood, rear-view visibility for maximum safety of the operators, HVAC mode, electronic foot throttle, intuitive side cluster and multi- adjustable operator seat make it an ideal choice of customers. These features are present in some of the best offering by CASE Construction such as the FX Series Loader Backhoes and Vibratory Compactors, CX C-Series Excavators, Motor graders & Dozers. CASE is a customer centric brand and values their feedback. Therefore, fuel efficiency is one of the key features in the equipment that not only saves fuel cost but also offers faster cycle time, thereby increasing productivity.
CASE Construction supports its customers with easy finance options through CNH Industrial Capital, a global financial services provider that helps farmers in India with tailor made offerings and solutions. CNH Industrial Capital is one of the catalysts for CASE Construction to build a strong and lasting relationship with its customers in India.
Besides, manufacturing and distributing best-in-class construction and mining equipment, CASE Construction is keenly focused on giving back to the environment and building rural communities through its CSR projects. CNH Industrial and its entities have shown commitment to sustainability and care for the environment by saving more than 30000 crore litres of water by sustainable farming equipment like Pneumatic Planters, Sugarcane Harvester and Balers. The company has also made signification contributions towards environment conservation projects such as tree plantation, pond adoption (Jal Sanchay), and prevention of crop stubble burning.
Care and support has also been given to various community building initiatives, with New Holland sponsoring and running programs related to education such as: New Holland Digital Classroom, School infrastructure development and Mission education. On health, and rural skill development as well, CNH Industrial's footprint has been noteworthy with programs such as Unnat Kushal, Swavlamban and Smile on Wheels (A mobile medical unit).
Visit Website: www.casece.com/apac/en-in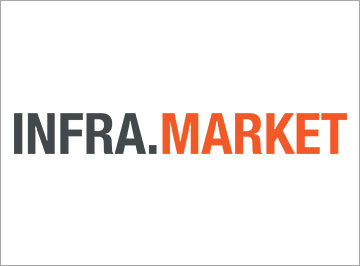 Infra. Market
Infra.Market is a one-stop construction solutions company with a vision of creating India's largest multi-product building materials brand by transforming the entire supply chain through tech innovation.
Launched in 2016 in Mumbai, the company is one of the fastest-growing unicorns in India with best-in-class economics and profitability metrics. Valued at $2.5 billion, the company is growing 5x year-on-year.
Leveraging technology, Infra.Market provides an enhanced procurement experience in the construction ecosystem and focuses on products under its own private labels.
Visit Website: www.infra.market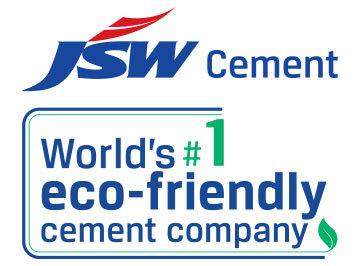 JSW Cement
As part of the $22 billion JSW Group, JSW Cement was established in 2009 and has grown to become one of the leading eco-friendly building materials company globally with 17 million tonnes per annum (MTPA) production capacity.
JSW Cement promotes eco-friendly building materials and green construction practices. Its range includes lower carbon footprint cement products such as Portland Slag Cement (PSC) and Ground Granulated Blast Furnace Slag (GGBS), reducing clinker usage and carbon emissions.
As part of the 'hard-to-abate' sector, we are aware of our environmental impact and a strong belief in the importance of sustainable practices, the company strives to lead the industry in promoting green solutions for construction.
JSW Cement leads in decarbonisation with emission intensity at 1/3 of global average and 36% of National average.
Energy-efficient manufacturing practices, like alternative fuels and waste heat recovery, optimize resources and reduce emissions.
Strong emphasis on responsibly sourcing raw materials in compliance with environmental regulations.
Actively engages with local communities, supporting sustainable development projects and implementing social initiatives.
The company's unwavering dedication to delivering top-notch products and its progressive approach to sustainable practices make it a preferred choice for customers seeking reliable and eco-friendly cement solutions.
Visit Website: www.jswcement.in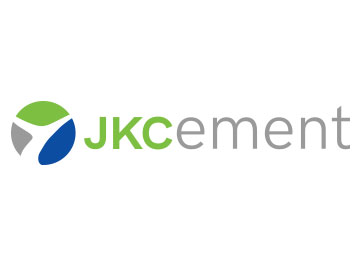 JK Cement Ltd.
JK Cement Ltd. is one of India's leading manufacturers of Grey Cement and one of the leading White Cement manufacturers in the World. Over four decades, the Company has partnered with India's multi-sectoral infrastructure needs on the strength of its product excellence, customer orientation and technology leadership. JKCement's operations commenced with commercial production at its flagship grey cement unit at Nimbahera, Rajasthan in May 1975.
The Company has an installed capacity of 20.67 MTPA of Grey Cement (including the new expansions in Hamirpur and Panna), making it one of the top cement manufacturers in the Country. The Grey Cement business has a strong Pan-India presence across 15 states with an enhanced reach in the states of Uttar Pradesh and Madhya Pradesh.
With a total White Cement Capacity of 1.48 MTPA and Wall Putty capacity of 1.33 MTPA, JK White Cement is sold across 36 countries around the globe and the Company has a strong international presence with two subsidies, JK Cement Works Fujairah FZC and JK White Cement (Africa) Ltd.
Visit Website: www.jkcement.com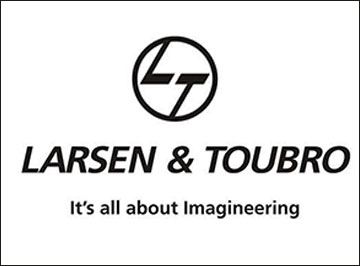 Larsen & Toubro Limited
Larsen & Toubro is a major technology, engineering, construction, manufacturing and financial services conglomerate, with global operations. L&T addresses critical needs in key sectors - Hydrocarbon, Infrastructure, Power, Process Industries and Defence - for customers in over 30 countries around the world.
L&T is engaged in core, high impact sectors of the economy and our integrated capabilities span the entire spectrum of 'design to deliver'. With 8 decades of a strong, customer focused approach and a continuous quest for world-class quality, we have unmatched expertise across Technology, Engineering, Construction, Infrastructure Projects and Manufacturing, and maintain a leadership in all our major lines of business.
Every aspect of L&T's businesses is characterised by professionalism and high standards of corporate governance. Sustainability is embedded into our long-term strategy for growth.
The Company's manufacturing footprint extends across eight countries in addition to India. L&T has several international offices and a supply chain that extends around the globe
Visit Website: www.larsentoubro.com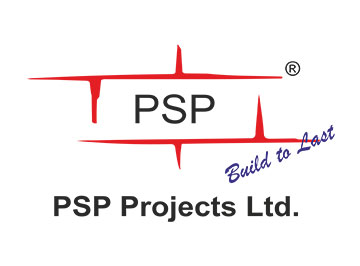 PSP Projects Limited
PSP Projects Limited is a multi-disciplinary construction company offering a diversified range of construction and allied services. Today, it ranks amongst India's fastest-growing construction companies, with a de-risked and growing order book. Leveraging its rich experience in the construction industry, it has emerged as a one-stop shop providing end-to-end and holistic services in the construction domain.
PSP Projects Limited's execution capabilities have grown significantly with time, both in terms of the size of projects that it bid for and execute, and the number of projects that it executes simultaneously.
PSP Projects Limited works with more than 100 private and public clients across the country, with the repertoire of being one of India's top EPC companies.
Major Ongoing Projects of the company are Surat Diamond Bourse, Gujarat, Shri Kashi Vishwanath Dham,Varanasi, IIM, Ahmedabad, BSE Brokers Forum Building, GIFT City , 7 Medical colleges and hospitals in Uttar Pradesh.
Visit Website: www.pspprojects.com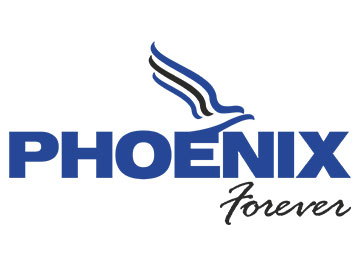 Phoenix Infratech (India) Pvt Ltd
Established in 2001, the Phoenix Group is a Corporate Real Estate Developer. In the last few years, with the rapid development of commercial real-estate in the city of Hyderabad, we have re-aligned our focus and investments in this sector as our primary growth driver.
Our deep understanding of Hyderabad as a city and our network of local professionals are our biggest assets. Being the local trusted partner to global clientele is our foremost strength.
Taking it from the blue-print right down to final delivery, we consider every step in the planning and construction process to help ensure an efficient use of time and resources. These range from simple, logical yet effective ideas to ground-breaking innovations in construction methodologies that aim to set new standards for the industry as a whole.
While our teams are constantly scouring the globe for new ideas and cutting edge technology, we believe in the power of collaborations. We always count on our top-notch partners and consultants from around the world to collectively build the best for our customers.
We believe in being part of the change and through the Phoenix Foundation take up many initiatives with the pure intent of giving it back to the society and making a difference at large.
Visit Website: www.phoenixindia.net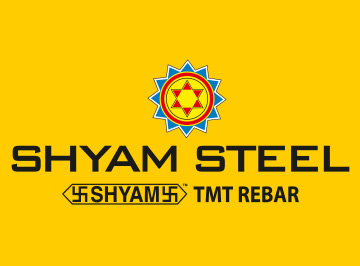 Shyam Steel Limited
Led by the Beriwala family which has over six decades of experience in the steel business, Shyam Steel Industries Ltd. , is an ISO 9001:2008 certified company having its Steel manufacturing units in West Bengal. In addition to production of quality TMT Rebars, as part of its Integrated operations we also manufacture sponge iron, billets and ferro alloys which are used for captive consumption. They operate Power plant at their manufacturing unit for captive consumption. TMT Rebars & Billet manufactured by Shyam Steel have been licensed by Bureau of Indian Standard. The consolidated turnover of the company is Rs.2700 Crs (approx.)
Shyam Steel has proved itself as an exceptional provider of quality TMT Re-Bars along with CRS TMT Re-Bars at par with the industry best & are approved as a Primary Producers of Steel for supply in various State & Central Govt. Departments as well as many big Multinational Companies all over the country. Since its inception in the year 1953 with an office in Kolkata, the Company has expanded to an extent of having established 10 Branch Offices all over India with an aspiration to serve its huge client base with prompt services.
Their continuous focus on building a brand has made them one of the leading premium brands recognised in India for TMT Rebar. They believe that their key differentiators in the retail segment are their established track record of delivering quality TMT Rebar, strong brand identity, a well-established dealer and distribution network, and an in-house retail customer relation management with wide outreach and extensive market research.
They have implemented measures to comply with applicable environmental, health and safety laws and regulations. They have established an environmental, occupational, health and safety management system in compliance with the requirements of ISO 14001:2015 and OHSAS 18001:2007 standards.
They believe that sustainable community development is essential for harmonious development of both the community and industry. Shyam Steel endeavours to make a positive contribution, especially to underprivileged communities by supporting a range of socio-economic, educational and health initiatives by adopting a need profile analysis and implementing sustainable social development projects.
Visit Website: www.shyamsteel.com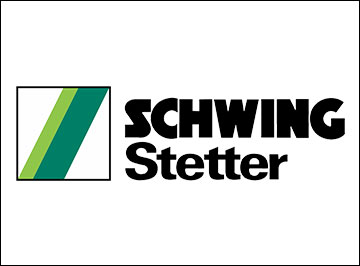 SCHWING Stetter India Private Limited
SCHWING Stetter India is the world's leading concrete equipment manufacturer providing innovative and revolutionary solutions for all types of comprehensive and challenging applications as their DNA keeps venturing new possibilities. The range of concreting machineries include the concrete batching plants, concrete mixers, concrete pumps, Truck mounted boom pumps and shotcrete pumps. Besides concreting, their company also supplies earth moving machineries, mobile crushers and concrete pavers, all of which have played an uncompromising role in the construction of major infrastructural landmarks of national importance including the rural infrastructure projects as SHWING Stetter is committed to building a better nation.
"Green" has gone from being their Identity to becoming a prime environmentally responsible company that lays equal emphasis on the recycling equipment such as the concrete recycling plants and they are the paradigm as they develop ideas and demonstrate business technologies, to find and serve the market needs in an environmental friendly manner. Their R&D has become the driving force of new product development that is able to look beyond the conventional and innovates the equipment that offer unparalleled productivity, versatility, efficiency and above all safety. They have been recognized and awarded with the Best Company in the Concrete Construction equipment at the 6 th CIA World Construction & Infra Awards, The Equipment India Award, India's most admired construction brand and The equipment India innovation of the year award under the category of Trainer of the year.
To cater to the global construction equipment needs, SCHWING Stetter India's Global Manufacturing Hub houses the world class manufacturing facility which is all set to march ahead to set new milestones and cater to the rapidly increasing customer demand for reliable construction equipment across the globe.
Visit Website: www.schwingstetterindia.com