Over the past couple of months (January-March 2022), the price of steel (per mt) has increased by about 63 per cent, cement (INR per bag, Bihar) has gone up by approximately 36 per cent, bitumen (HPCL Vizag INR /MT) surged by about 61 per cent and high-speed diesel (INR per litre) has sky- rocketed by about 30 per cent.
Steel prices have shot up to INR 86,000-90,000 per tonne. Cement prices have touched INR 380-400 per bag. Prices of plumbing, electrical, tiles and sanitary materials have doubled. Labour costs have also increased up to 50 per cent.
This steep rise in construction cost is being attributed to the Ukraine-Russia conflict, as this has led to input costs literally doubling for several construction materials. This is not surprising as Russia and Ukraine are net exporters of steel, cumulatively to the tune of almost 40 million tonne, which has impacted international steel availability, including India's.
THE IMPACT
Significant impact on the real-estate and construction sector - Overall, the increase in raw material costs can lead to price escalation, especially for projects under construction.
Cautious sentiment among homebuyers - Dent sentiments in the market at a time when the residential sector has been seeing a revival in demand across segments. Moreover, in the absence of strong incentives in the recent Union Budget 2022-23 for developers, they may need to pass on the likely hike in raw material costs to the end-users.
Real-estate developers may have to swiftly initiate sharp price spikes in the range of 10-18 per cent in the unit prices of unsold inventory to accommodate these high costs.
The reimbursement is benchmarked to inflation index. Government contracts have price escalation clauses built into their contracts. If input costs escalate for the contractor, it will be reimbursed to them, but with a lag. However, on-ground prices versus the index movement could slightly differ and there can be gaps between what they are paying on ground as against what will get reimbursed.
Crude prices have been spiralling and Brent oil prices have been rising too. A continuous increase in crude will push up domestic fuel prices. This will have a bearing on transportation costs that accounts for up to 20 per cent of total construction cost.
EBITDA margin contraction is likely to increase to 225 to 300 basis points for the full year of FY22. At the end of H1FY22, CareEdge Ratings had estimated a contraction of 100 to 125 basis points in the EBITDA margins of construction players in FY22.
We have seen an increase in bulk fuel prices – diesel price has gone up by `25 – while retail prices have not increased significantly.
FORECAST
Going forward, the prices of steel and cement are expected to remain at elevated levels over the near term on account of supply issues (geopolitical tension) and continued high demand for these commodities.
It is difficult to give a forecast on how the situation will look three to six months down the line. But we do not see any significant reduction in prices anytime soon
SUGGESTIONS
For contractors and developers, the current situation is out of their control. The little they can do is invest in negotiation and be upfront on seeking discounts.
Infrastructure should be incentivised to deal with such situations. Government can help by reimbursing the actual cost of procurement based on the invoices and also by putting curbs on exports so that domestic demands are prioritised to reduce shortage.
It is important that the Government considers regulating prices. One way is also to look at the delivery mechanism – instead of a fixed-cost pricing or lump sum, at least a certain part of the pricing should be on a base priced or open-book pricing system, which we call a cost-plus contract
Various government initiatives like compensation on stamp duty and other relaxation measures will help to control the prices in the market.
The Government should also ensure there is no hoarding or profiteering for these essential raw materials. It should also consider offering some relief via GST.
OPPORTUNITY AHEAD Despite the seismic shock – COVID, Supply chain disruption commodity price surge, the construction industry has showcased surprising resilience and a great opportunity lies ahead
According to the Q4 2021 Global Construction Survey, the construction industry in India is expected to grow by 16.5% to reach INR 42,127 billion in 2022.
Spending on infrastructure projects is expected to support industry growth in India PM Gati Shakti will incorporate the infrastructure schemes of various Ministries and State Governments like Bharatmala, Sagarmala, inland waterways, dry/land ports, UDAN etc. Economic Zones like textile clusters, pharmaceutical clusters, defence corridors, electronic parks, industrial corridors, fishing clusters, agri zones will be covered to improve connectivity & make Indian businesses more competitive
Construction of houses under the PMAY (U) scheme is expected to support the growth of the residential construction industry in India According to the Union Housing and Urban Affairs Ministry, out of the 1.14 crore houses sanctioned by the Indian Government, construction activities of more than 8,900,000 have started, and 5,250,000 have been completed and delivered to the beneficiaries. For the affordable housing scheme, the Indian Government has approved a total investment of 7.52 lakh crore. With the central government expected to approve more housing units under the PMAY scheme over the next four to eight quarters
Commercial construction activities are expected to further support industry growth in India
–With a total allocation of INR 1,289 Crore for the development and re-development of the Central Vista project, it is expected to offer support to the growth of the construction industry in India from the short to medium-term perspective.
–Maharashtra Government has approved an investment of INR 95 Crore for the construction activities of the Maharashtra National Law University in the Nagpur district. Similar commercial construction projects to provide support for the industry growth in India over the next four to eight quarters.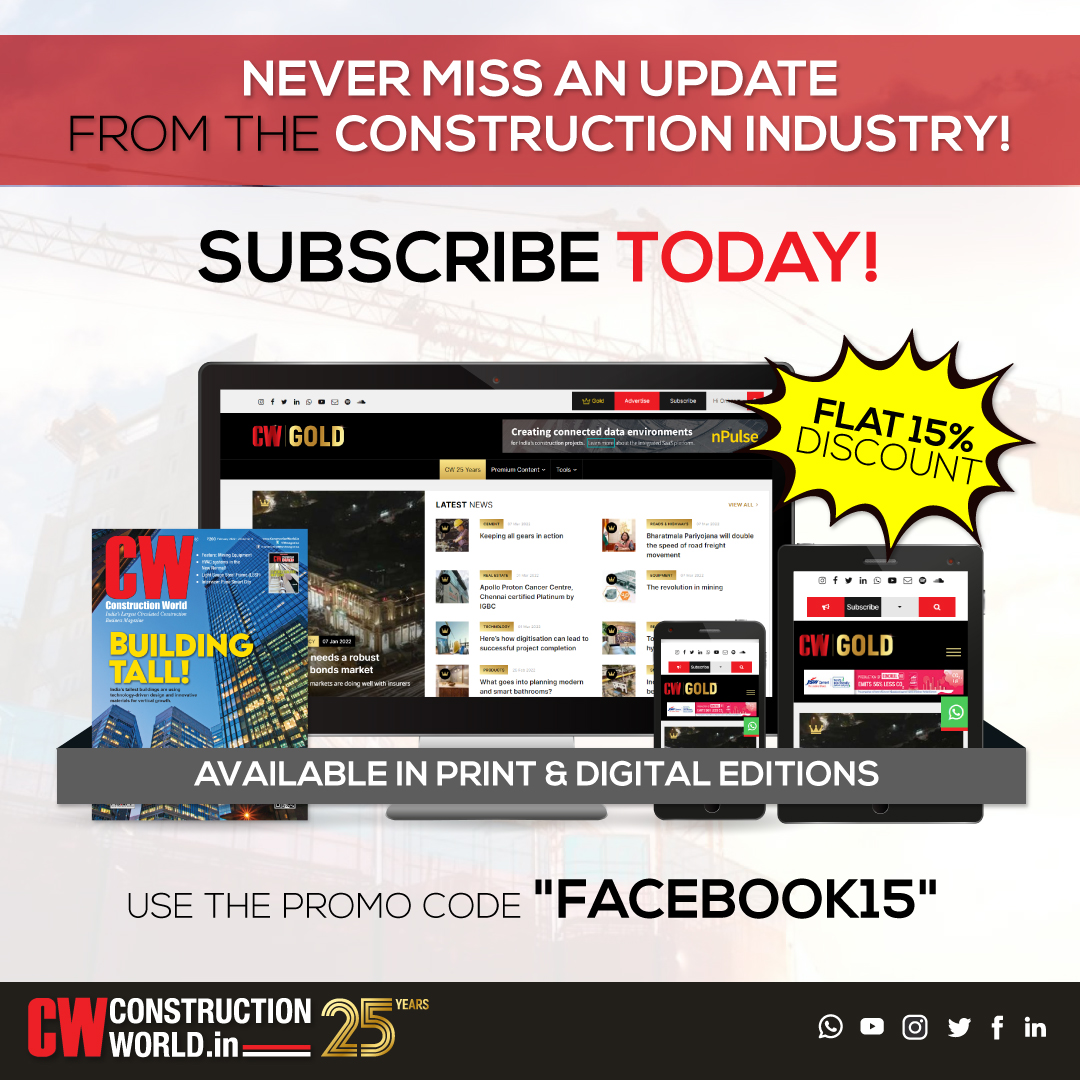 Subscribe Now
Subscribe to our Newsletter & Stay updated
Reach out to us
Call us at +91 8108603000 or